FREE GROUND SHIPPING on orders $40 or over
Look who's talking about SJ Creations! Read reviews and articles about our products, and listen to our radio appearance! To check out what customers have to say about our products, check out our Testimonials Page.
Would you like to feature our products on your blog or magazine? Contact us today!
My SLC Mommy
SJC Mommy Reviews our Peach & Ginseng Caddy and hosts a giveaway
"The scent is absolutely wonderful, and it lingers gently on your skin afterward. I am a big stickler on hand washing, and my child loves the scent so he is more willing to wash hands without reminding. I like how well the hand soap lathers & how smooth & well the lotion goes on & quickly absorbs."
Read the rest on My SLC Mommy!
Buy it Now! Peach and Ginseng Mini Caddy
---
Mommy PR
SJC Mommy Reviews our Cranberry Spice Travel Smart Hand & Body Kit
"I have never tried a cranberry spice scent and was very pleasantly pleased. The scent was warm and inviting and even the boys liked it. I love how many items come included in the kit with my favorites being the body butter, lotion and antibacterial hand gel. This would be a perfect stocking stuffer for that special lady in your life!"
Read the rest on Mommy PR!
Buy it Now! Cranberry Spice Travel Smart Hand & Body Kit
---
Everyday Mom Ideas
A holiday review from Everyday Mom ideas!
"We are loving our sugar cookie creamy hand wash this holiday season. Even my husband is enjoying this festive hand cleanser. Every time he washes his hands he comes up to me and says "Mmmm... smell my hands!" I'm like "honey, I know Ive washed my hands with it too!" I think my favorite thing is how unique the smell is. My guest even notice the difference when they use the soap, and want to know where I got the hand soap."
Read the rest on Everyday Mom Ideas
Buy it Now! Sugar Cookie Hand Wash
---
Networking Witches
Networking Witches review a Christmas hand wash and Travel kit!
"Nothing warms you like a nice hot bath in the winter time, but unfortunately it dries out your skin. SJ Creations, Bath & Body For Your Lifestyle has all the products you'll need to keep your body feeling great.
The first product I received is the Santa Berry Teardrop Hand Wash. This colorful hand wash is perfect for adding a little Christmas to your bathroom or kitchen. The Berry scent will help leave your hands smelling great, fresh, and clean."
Read the rest on Networking Witches
Buy it Now! Santa Berry Hand Wash
---
Body & Soul Beauty
Body & Soul Beauty reviews Pure Organics Pink Grapefruit Hand Creme
"I'm very pleased with this product and SJ Creations in general--from their pricing, to their philosophy, to their product ingredients. What I like the most about the Hydrating Hand Creme is the scent and how quickly it absorbs, leaving my hands feeling much more moisturized than many other products. If you're looking for an effective and reasonably priced hand creme, I highly recommend this one."
Read the rest on Body & Soul Beauty
Buy it Now! Pure Organics Pink Grapefruit Hand Creme
---
Obviously Marvelous
Obviously Marvelous reviews a variety of products!
"When I saw that SJ Creations carries a wide variety of Fancy Nancy products, I knew that had to be part of my selection to review. My girls are just starting to get into Fancy Nancy, and when I chose this 2pk of Body Lotions, I opened it and stuck 1 in each of the girls' stockings. They loved it when they found it, thanked Santa of course, and asked to put some on in less than a minute after emptying their entire stocking out. Success and the lotions smelled YUMMY!!"
Read the rest on Obviously Marvelous
Buy it Now! Fancy Nancy Ooh La La Body Lotions
---
Busy Working Mama
Busy Working Mama reviews a "Mommy and Me" set that we put together for her.
"SJ Creations sent us a "Mommy and Me" lotion kit to review. Lily got a two pack of (gasp) Fancy Nancy body lotion to review in pink AND purple! Of course, these are currently her favorite colors so she was quite pleased. Every evening after her bath she picks either the pink or purple tub of lotion and makes sure to tell me I can't use it since it is JUST for kids. I received a lovely Iced Vanilla Sweet Treat for Feet - perfect since my runner's feet are always begging for some soft lotion and a little TLC! The scent is lovely and the socks are so soft."
Read the rest on Busy Working Mama
Buy it Now! Iced Vanilla Sweet Treat for Feet
---
My Vegas Mommy
My Vegas Mommy reviews her Valentine's Picks.
" Keep germs away with Fancy Nancy! This Strawberry Parfait antibacterial is so fun and effective. It kills 99.99% of the germs. So let's stay healthy in 2011 with some flare! Oh and the lotion is a great match too in Strawberry Parfait. These retail on sjccreations.com for just $3.00 each. I think they are perfect for a Valentine's Day gifts! "
Read the rest on My Vegas Mommy
Buy it Now! Fancy Nancy Strawberry Parfait Antibacterial Hand Gel
---
Clumps of Mascara
Thanks to Brittany for this very positive review of our Pure Organics Lavender Body Lotion!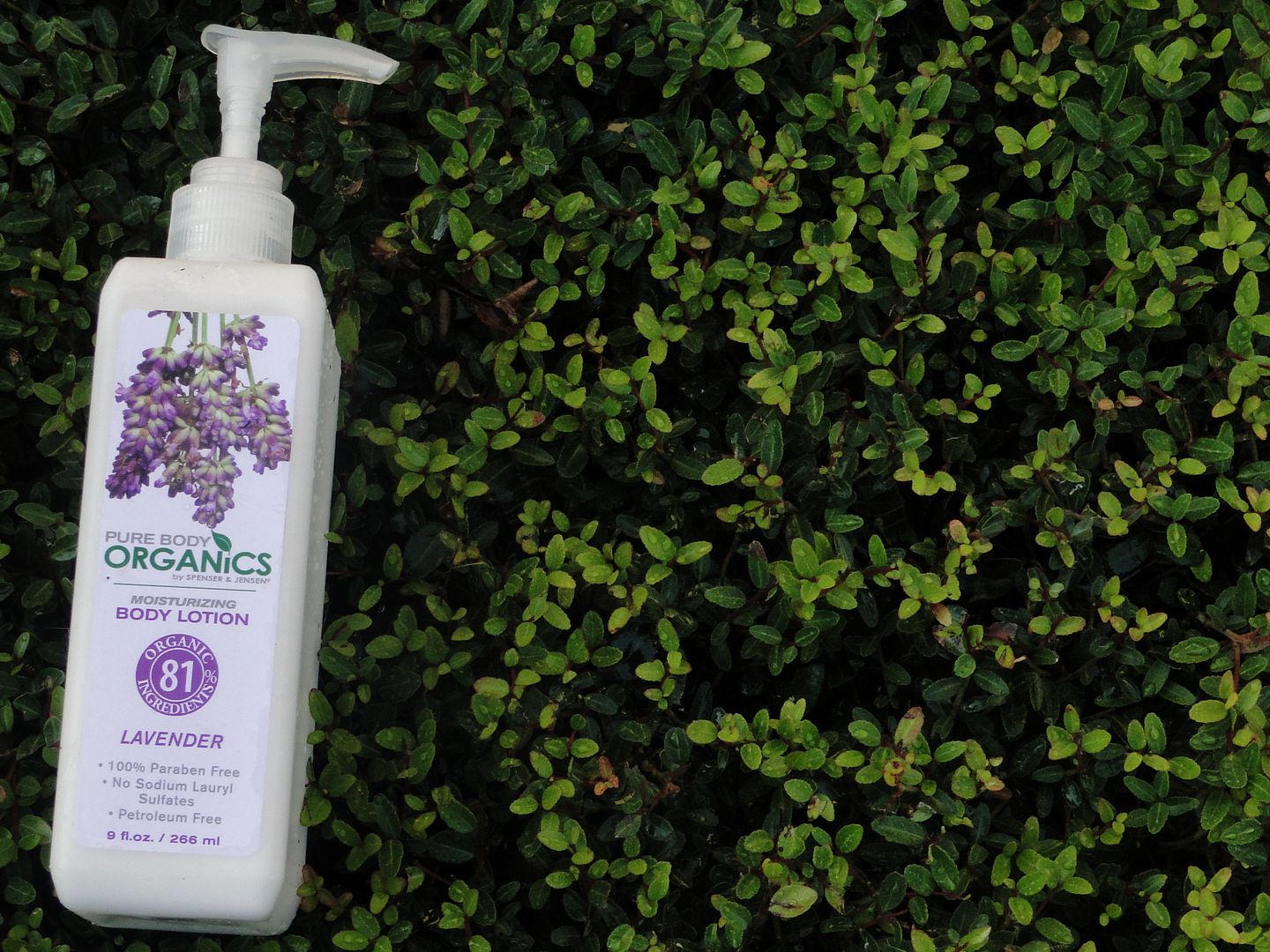 "...I have been LOVING Pure Body Organics' body lotion in lavender. And here's why…
Okay yeah, I'll be honest…I haven't really heard of SJ Creations. And I'm kinda mad at myself for not noticing them before because I absolutely adore this lotion. It takes a lot to make me happy lotion-wise. With my dermatitis issues, my skin has been extra picky about what I put on it. I find it hard to venture outside of coconut oil, shea butter mixtures and grapeseed oil. But this lotion REALLY surprised me...
Read the rest on the Clumps of Mascara blog!
---
NV Beauty
Thanks to Nicole from NV Beauty for reviewing of our Spenser and Jensen Soy Body Butter!
I was sent this a few weeks ago and I have not put it down!!! It's rare that I like something so much in such a short period of time. I've used other body butters before, but this one was different for me. It's thick, but not too thick. It has a really light, fresh scent--which I love! It makes my skin super soft--especially on my upper/outer arms, where I suffer from keratosis pilaris. =( Where my arms where rough and bumpy, it's now smooth! I can't believe it! It's done nothing to alleviate the visible signs of keratosis pilaris, but I'm pleased with the results!
Read the rest on the NV Beauty blog!
---
Gorgeously Green
Sophie Uliano, author of bestselling book
Gorgeously Green: 8 Simple Steps to an Earth-Friendly Life
, recently reviewed our Pure Organics Pink Grapefruit Body Butter. Here's what she had to say:
"There are good body butters, and then there are sublime body butters and I have to say that SJ Creation's Organic Pink Grapefruit Body Butter is the latter. It's rich and buttery, yet absorbs quickly into your skin. The natural pink grapefruit scent is invigorating and the kicker is that any for any product purchased from the Pink Grapefruit line, SJ Creations will donate a portion of profits to The National Breast Cancer Foundation."
Check it out on the Gorgeously Green blog!
---
Organic Spa Magazine
July-August 2009 Issue - Listed in the Organic Skin-Care Directory as one of the companies who achieved top-of-the-line natural and organic certification.
"Our inaugural Skin-Care Directory is a list of the leading companies in the natural and organic beauty field. A few years ago, this list may very well have been limited to a few pages. today, thanks to consumers' interest in a greener and cleaner world the list has grown tremendously - and continues to do so. here are the companies who are making strides, both big and small in the ever-changing world of natural and organic beauty. we applaud those who have made the effort and would like to hear from those who are in the midst of doing so." - The Editors of Organic Spa Magazine
---
LOVELO Review
Lauren O'Leary reviews our Green Tea & Ginger Blossom Pure Organics Body Butter & Travel Set:
The body butter is very rich, very thick , very creamy. It feels best on the skin after you've taken a shower or bath and your skin is dry...
Read the rest of the article at LOVELO Blog!
---
Women's World Magazine
Jennifer Aniston Loves Trader Joe's Lavender Salt Scrub!
---
Associated Content - Cocoa Butter Moisturizing Body Butter Review
One of our most popular items is our Body Butter by Spenser & Jensen. Check out this great review of the Cocoa Butter scented Body Butter on Associated Content.
"I have a skin that dries up easily during colder months so I need a moisturizing cream every now and then. I found the Cocoa Butter Moisturizing Body Butter by Spenser and Jensen at my recent visit at Bed, Bath, and Beyond. I have tried other body moisturizing creams but this one is by far the best!"
Read the rest of the article here
---
Viewpoints - Pure Organics Pink Grapefruit Review
A local fan shares her love of Pure Organics Hand Creme with this 5 Star review.
"If you love the smell of pink grapefruit, this is a winner!"
Read the rest of the article here
---
Jack Kahn, It's a Matter of your Health - Pure Organics by SJ Creations Radio Appearance
Jack Kahn with It's A Matter of Your Health featured SJ Creations on his radio program, which is focused on Non-Toxic living. Play the video below to hear it!